Acrylic nails SHOULD NOT cause damage to your nails! The proper product and care will ensure that your natural nails are damage-free and stay strong!
I use only MMA-free acrylic products!
Click the button below to visit my blog about acrylics and the heath of natural nails.
Hard gel or acrylic. Overlays or extenisions. Hand-painted art, stamped art, gemstones, glitter, pierced nails.... simple or wild, whatever your nail dreams are, I'll do my best to make them a reality!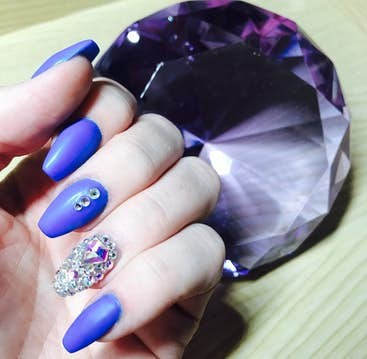 A regular fill. Safe removal of any lifted product and fill with new product. Reshaping of the nail.
Safe removal of gel and/or acrylic by soaking off with acetone. Keep your nails healthy with proper removals! Follow with a manicure to restore moisture!